Basic Idea
Brainstorming can be a little bit easier if you start with a box. Draw a rectangle on a piece of paper. Then write a topic of your choosing in the middle.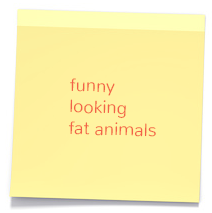 Now, fill all the remaining white space with ideas.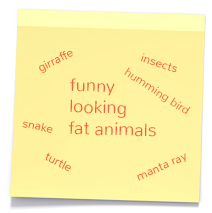 Feeling confident? Make a bigger box. Or try to fill a whole page. Here's some more examples.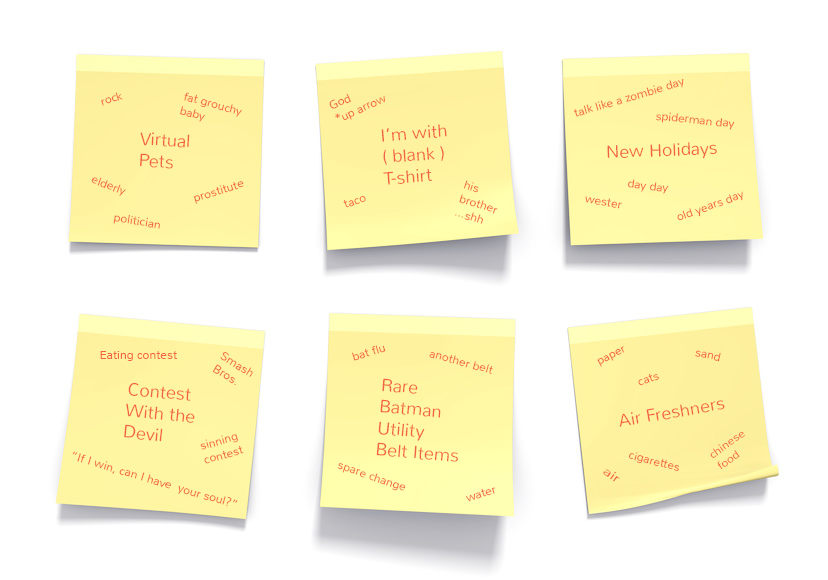 (click to enlarge)
More Prompts to get you started
Bad Pet Names
Money Saving Tips
Completing a ghost's unfinished business